As you age your teeth become more porous over time and become more susceptible to staining, chipping and cracking. These changes to your teeth are naturally occurring and can lead to you feeling ashamed of your smile – but your Advance Urgent Dental cosmetic dentist has options that can bring brilliance back into your smile
.
Whitening
We offer two different types of teeth whitening at Advance Urgent Dental
In Office
Take-home
In Office
At Advance Urgent Dental we use the Philips Zoom teeth whitening treatment. During one single visit (which typically lasts between 45 and 90 minutes), Philips Zoom WhiteSpeed can whiten your teeth up to 8 shades. Another advantage of the Philips Zoom is that we can customize the strength of the treatment to suit your unique needs and goals. This means that if you don't want your teeth to be 'too white' we can choose to whiten them fewer shades. The shade guide below shows the different shades of teeth.
Take Home
Other whitening treatments can be done at home thanks to our take-home formulas. Philips Zoom DayWhite and Philips Zoom NiteWhite promise a noticeably whiter smile in as little as 1-2 weeks.
Before Whitening
Before undergoing Zoom whitening, our dentist will perform a comprehensive examination of your teeth and gums in order to assess your heath and oral hygiene practices. This is done to determine if you will benefit from whitening and which whitening technique would work best.
If you are planning to have any other cosmetic dental procedures, such as veneers, crowns, or composite bonding, your dentist may recommend tooth whitening prior to the procedures to ensure a better match between the restoration and your natural tooth colour.
Many patients also do whitening when they remove their braces after ortho.
To get best results you should choose a whitening method that:
Clinically proven to be safe and effective
Achieves the longest-lasting results
Gives you the most naturally brilliant and uniform look
Uses a low concentration of active ingredient (hydrogen peroxide)
Administered by a dentist
According to the company internal research, no other professional teeth whitening system can help you achieve a bright smile, like Philips Zoom Whitening System.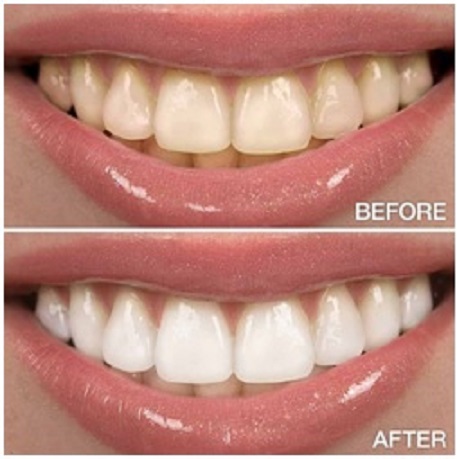 The results following whitening treatments can last up to a year. To help you maintain the results at Riverpark we will supply trays at the end of the whitening treatment with whitening gel. Then every time you come for your hygiene appointment you will receive whitening gel to use with your trays to help you can maintain the whitening that you have achieved.
Long term whitening will also depend on many factors such as habits and genetics. Smoking and drinking staining foods and beverages will decrease the length of time the results will last.
The Process
The dentist might recommend that you complete your hygiene appointment prior to the Zoom whitening procedure.
Your whitening begins with a quick preparation to cover the lips and gums and exposing the teeth. The Zoom hydrogen peroxide whitening gel is then applied onto your teeth which works with the Zoom light to penetrate the teeth and break up the stains and discolouration.
The gel stays on the teeth for 15 minutes while the light is activated. While this is taking place, you can relax, enjoy the in-chair massage, listen to music, watch TV, read or just catch up on your sleep.
The gel is applied for three 15-minute intervals. The total treatment time is 45 minutes. Once the procedure is complete, a sensitivity-reducing fluoride paste-gel is applied to your teeth.
FAQ
Q: Is this procedure for everyone?
A: Virtually anyone wanting to whiten his or her teeth can benefit from using Zoom whitening including people with severe food, coffee, tobacco or tetracycline stains. Young adults 14 years of age and older are great candidates for the procedure, especially for those that have heavy staining after orthodontic treatment is complete and their braces are removed. Zoom whitening recommends that you not do this process while nursing or pregnant, receiving orthodontic treatment, or have extensive dental work, such as veneers or crown/bridges. These factors will be reviewed by the dentist at your initial consultation.
Q: Is it safe and will it hurt?
A: The procedure is completely safe. The Zoom whitening procedure will not damage enamel or existing fillings. The primary ingredient in Zoom's gel is hydrogen peroxide, which has been safely used in teeth whitening for over 100 years and is recognized as an effective whitening ingredient by the dental community. The percentage of hydrogen peroxide used in Zoom's proprietary gel is only 10% much lower than other whitening gels that often contain 35%-50%.
A very small percentage of customers may experience a minor dull "ache" following the procedure. Taking some sort of analgesic almost always resolves the feeling. It is best to avoid very hot or very cold drinks for the first 24 hours if there is any tooth sensitivity.
Q: How white will my teeth get?
A: In clinical studies, Zoom whitening has been able to achieve 8 shades whiter on average. Your results of course will vary as your starting point may be different and everyone's teeth respond a little differently, but in virtually all cases, the results are dramatic. Ultimately, the goal will be to achieve your optimum, natural whiteness. During the consultation, our dentist will personally analyze your teeth and provide you with a customized recommendation. According to Phillips, even severe discoloration can be treated to yield great results. However, the more difficult cases could sometimes require a more lengthy treatment than our standard 45 minute treatment.
Q: What causes tooth sensitivity?
A: Most side-effects of tooth sensitivity following Zoom whitening is from the patient's existing tooth sensitivity. For patients with existing sensitivity, it is important for the patient to understand that Zoom may lead to a flare up. Some patients may experience sensitivity following treatment if they have gum recession, dentin exposure, severe cavities, or cracks in their teeth. However, the sensitivity is usually temporary and treatable.
Q: What are the side effects of Whitening?
A: The most common side effect is gum and tooth sensitivity. Talking to your dentist about whitening is the best resource to determine if you are a good candidate for whitening and to ensure the correct concentration of whitening formula is used.
Your dentist can also give you advice on how to reduce sensitivity following the treatment. The at-home formulas also incorporate two mild desensitizing agents (potassium nitrate and Amorphous Calcium Phosphate) which reduce the amount of sensitivity experienced following the treatment. They also make your enamel smoother and more lustrous.